PATRIMONY
At the place of la Font d'en Carròs, about 1340 meters southeast of the municipality, is the Castell de Rebollet with access by the Font d'en Carròs-Oliva road.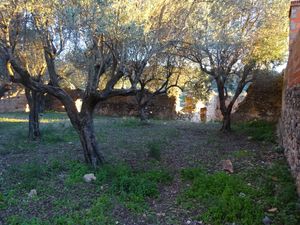 Another element of historical interest is the Rafalí Wall. The first nucleus of population of la Font d'en Carròs, settled in the highest part denominating El Rafalí.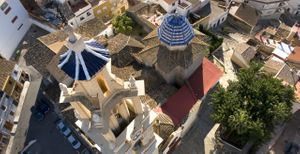 In the highest part of the village, on the rock of the mountain and under the previous Arab mosque, in 1329 was built the church of la Font d'en Carròs, in gothic style and dedicated to Sant Antoní Màrtir.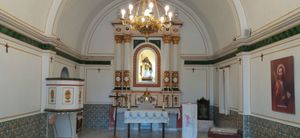 The Hermitage of Sant Antoni Abat is located in a medieval neighborhood in which the village dwelt in the muslim era.

In the main square is the emblematic fountain that gives name to our town. Popularly known as Els Xorros, which together with the shield of 1826 that presides that spring, are a memory of the past.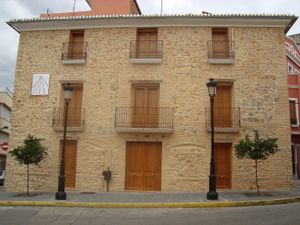 In Ajuntament Square is the old town hall, a building dating from the fourteenth century.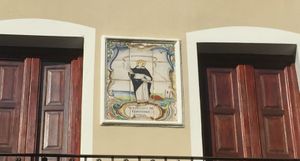 Ceramic panels are part of the cultural heritage of our town, a modest but popular heritage.
Religious building dating from 1921. It is a square-shaped building with an interior cloister that served as a congregation of nuns.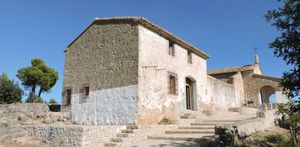 It is found in a small mountain known as "Muntanyeta de Sant Miquel". The uniqueness of this mountain is that all the surrounding lands correspond to the municipal terms of Rafelcofer and l'Alqueria de la Comtessa, although the hermitage is owned by la Font d'en Carròs