OUR FESTIVITIES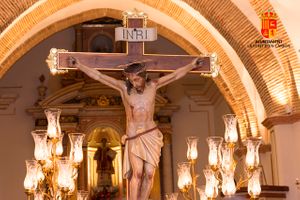 The origin of the festive history of our town as many other localities of our region, goes back to the conquest and foundation of the Kingdom of Valencia by Jaume I, because it was these who gave a new and different reality of what had been until then tradition and culture.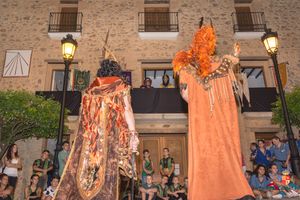 In the year 1978 the Comparsa Carròs was born, the first Cultural Association of Christians of la Font d'en Carròs, which was followed by the Comparsa La Badà (1981), El Maro (1981), El Rebolic (1991, already disappeared), and then Cavallers.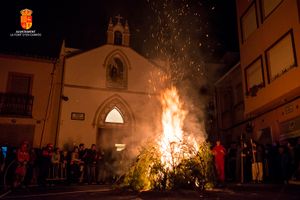 The Sant Antoni del Porquet feast of la Font d'en Carròs starts in the 16th century in the neighborhood known today as the hermitage of Sant Antoni, an old rabal located outside the walls of the town, inhabited in its great majority by Moors and Moriscos. Today comes to be celebrated annually, the weekend after January 17, the day of the saint to whom his name is obeyed.
La Badà is the name given to a party held in our villa the day after the fiesta of Sant Vicent Ferrer.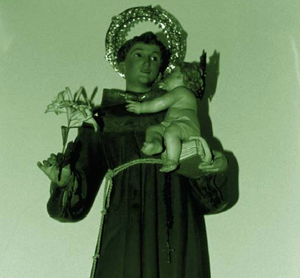 This feast is celebrated on the weekend after June 13th, the feast day of Sant Antoni de Pàdua, and is organized by the neighborhood that includes the present streets of Ramón i Cajal, Santa Teresa, Sant Francesc d'Assís, Oliva, Salvador, Santa Isabel and Mare de Déu del Remei.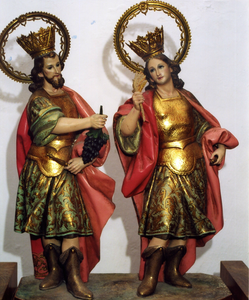 It is a neighborhood party that is celebrated by the neighbors of Sants Abdó i Senén and adjacent, popularly known as Calle del Cementeri, in the Parc del Cementiri. It is celebrated Saturday at the end of July, next day to the 29th, day of the festivity of the Sants Abdó i Senén, Christian martyrs, lawyers against the hailstones and holy Patrons of the peasants.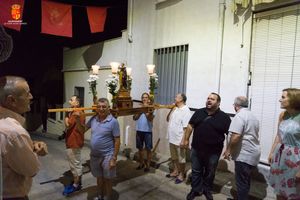 This festivity is celebrated in the upper area of ​​the village, next to the parish church, in Sant Domènec Street, in honor of Sant Domènec de Guzmán.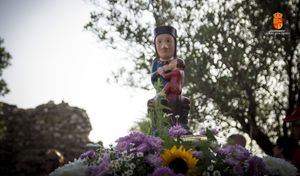 Nowadays the pilgrimage takes place the first Sunday of September. The pilgrimage starts from La Font d'en Carròs and once the people arrive to the Rebollet Castle, a mass is officiated in honor to La Mare de Déu de Rebollet, as well as a lunch and different performances.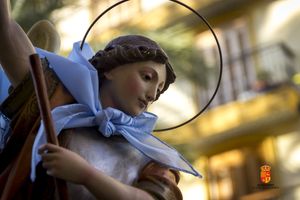 The Hermitage of Sant Miquel is between the terms of Rafelcofer and l'Alqueria, but it is municipal property, and is about three km from the town.