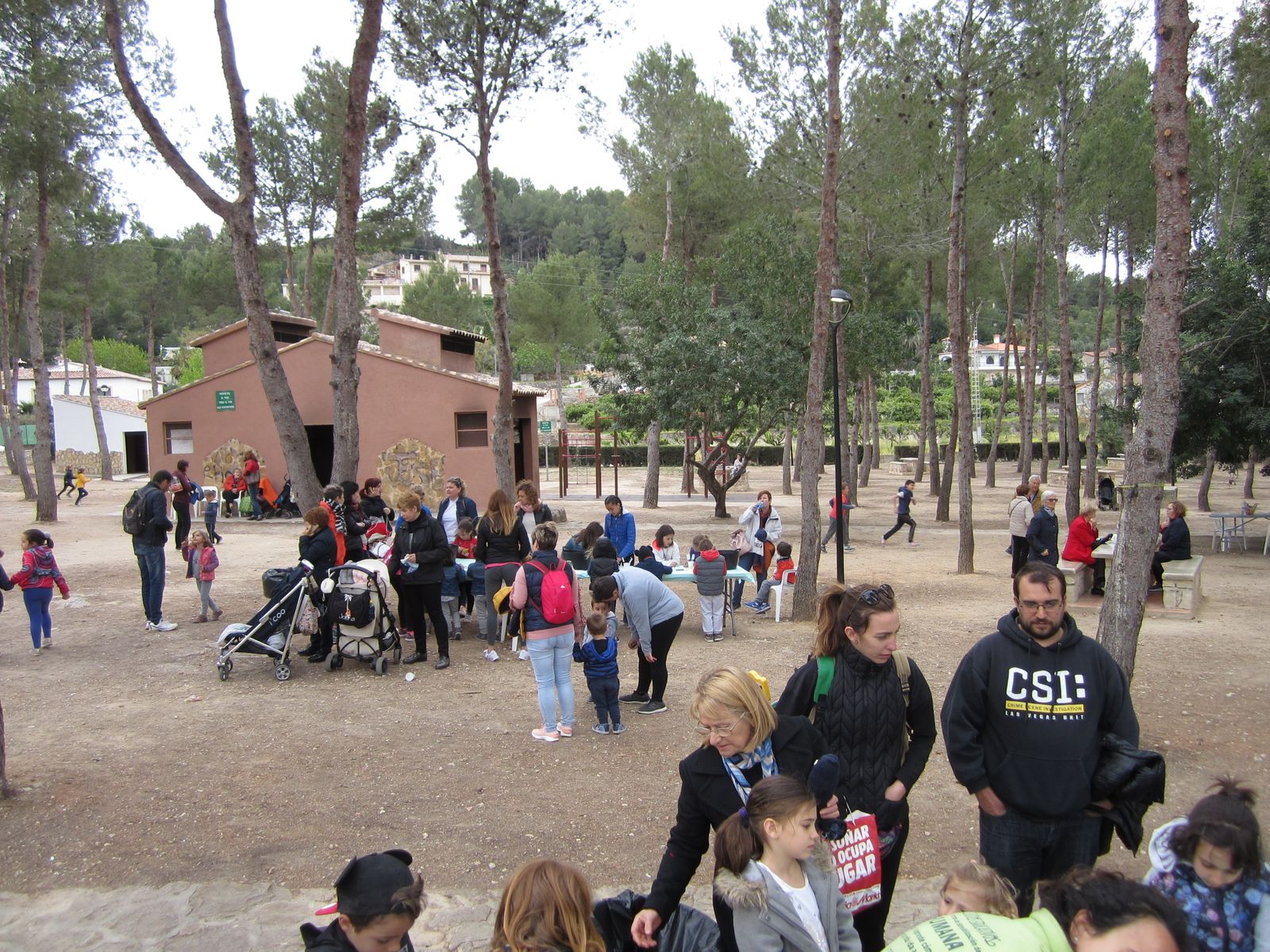 LA BADÀ
La Badà is the name given to a party held in our villa the day after the fiesta of Sant Vicent Ferrer.
This party was started by a neighbor from our village about 70 years ago. This man, after having celebrated his saint, wanted to continue one more day with that celebration, so he invited a group of friends to snack at the Rebollet Castle. When they came back from the town, the people, surprised that they had a feast on a day's work, loaded with bags and boots, a little happier than usual, asked them where they came from, and they answered: We come from the castle and "ens hem badat de riure" wich means that they laughed and enjoyed a lot. This was the key to naming the party: simply, feast of la Badà.
La Badà is always celebrated the following day of Sant Vicent Ferrer. During almost fifty years of tradition of this party, the snack was raised to the Rebollet Castle. Also, a species of stick was improvised with some reeds and silk, that the men brought, covering the Queen of la Badà. The snack of the day of la Badà at this time consisted of bonito and black tuna, and also ate "cocas" with eggs.
The climb to the castle used to be made around six o'clock and it was very late, at about nine thirty or ten o'clock at night to celebrate "la cordà" and the dance.
Nowadays this feast is still celebrated but it's different from what it used to do. Now it's offered an afternoon snack of chocolate and cake with popular games for the kids at Calvari park. At night, there is a dinner at the Xorros Square with music and dance.