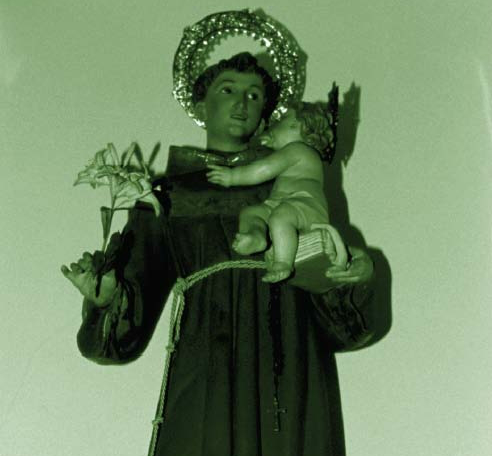 SAINT ANTONI DE PÀDUA
This feast is celebrated on the weekend after June 13th, the feast day of Sant Antoni de Pàdua, and is organized by the neighborhood that includes the present streets of Ramón i Cajal, Santa Teresa, Sant Francesc d'Assís, Oliva, Salvador, Santa Isabel and Mare de Déu del Remei.
It is popularly known for the carrer de la ceba party because, according to the demonstrations of some neighbors, there was a store of onions at the corner of Ramon i Cajal Street and la Mare de Déu del Remei Street.
Currently, the party begins on Friday with the descent of the image of Sant Antoni de Pàdua from the church to the neighborhood, accompanied by la Colla de Dolçainers and Tabaleters. On saturday morning, there is a wake-up call and a Valencian ball game. In the evening there is a popular dinner and dance. Finally, on Sunday a mass is organized on Fila Madreveta street followed by a mascletà. To finish the party, a theatre is held in the Parc Tirant i Carmesina.